WHAT MAKES COOKIE CLUB IRRESISTIBLE?
Receive three dozen Brown Butter Sea Salt Cookies delivered directly to your door, four times per year. Keep your taste buds guessing and satisfied!

Enjoy savings and FREE shipping on each subscription shipment, special offers throughout the year, premier access to new flavors, and more.

Great for gifting, perfect for eating, and easy to sign up (coming soon)!

Save on every Cookie Club shipment trio, four times per year.
Receive the first taste of new flavors before they are released to the public.
Club Members receive free shipping on every Cookie Club shipment.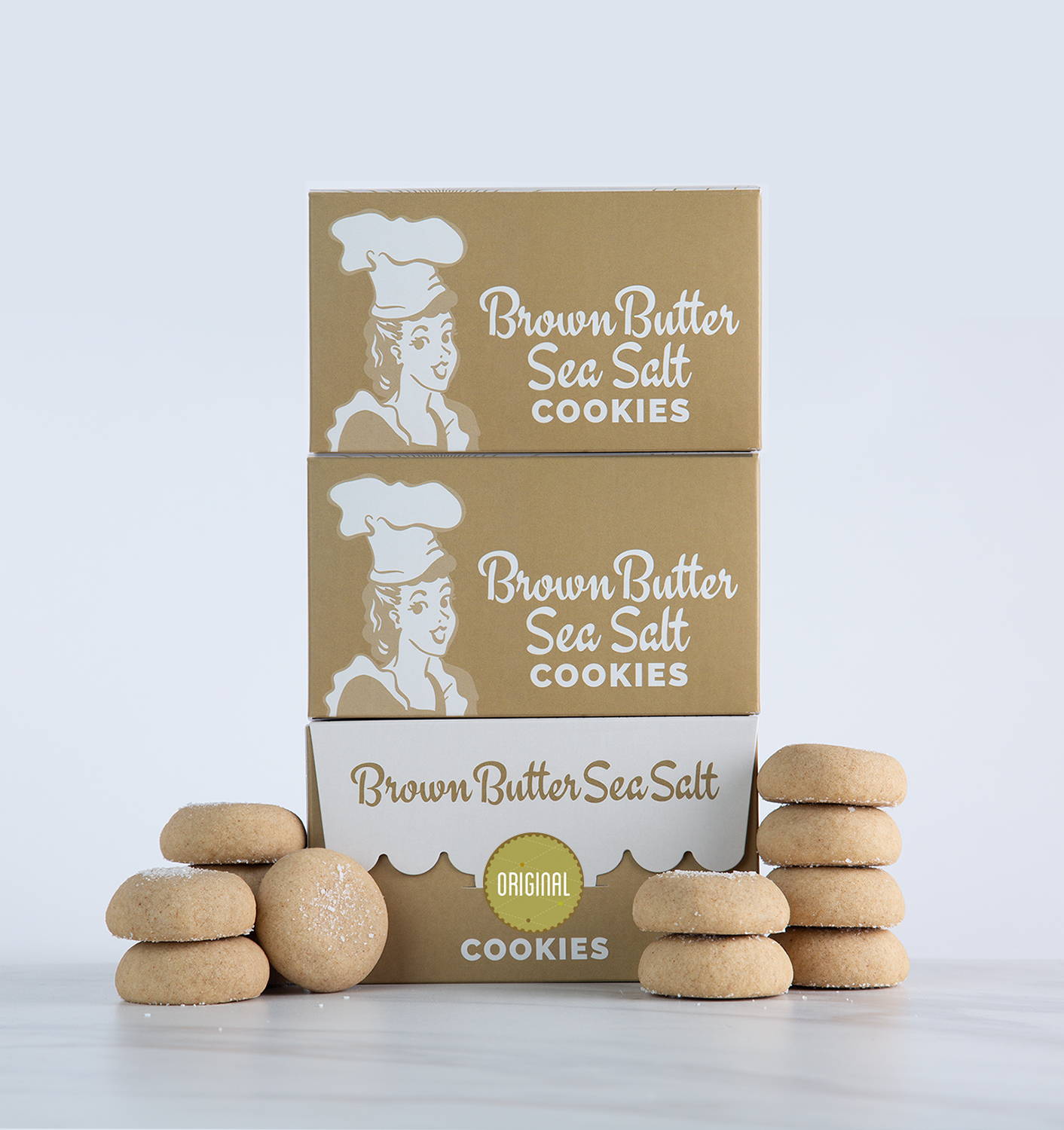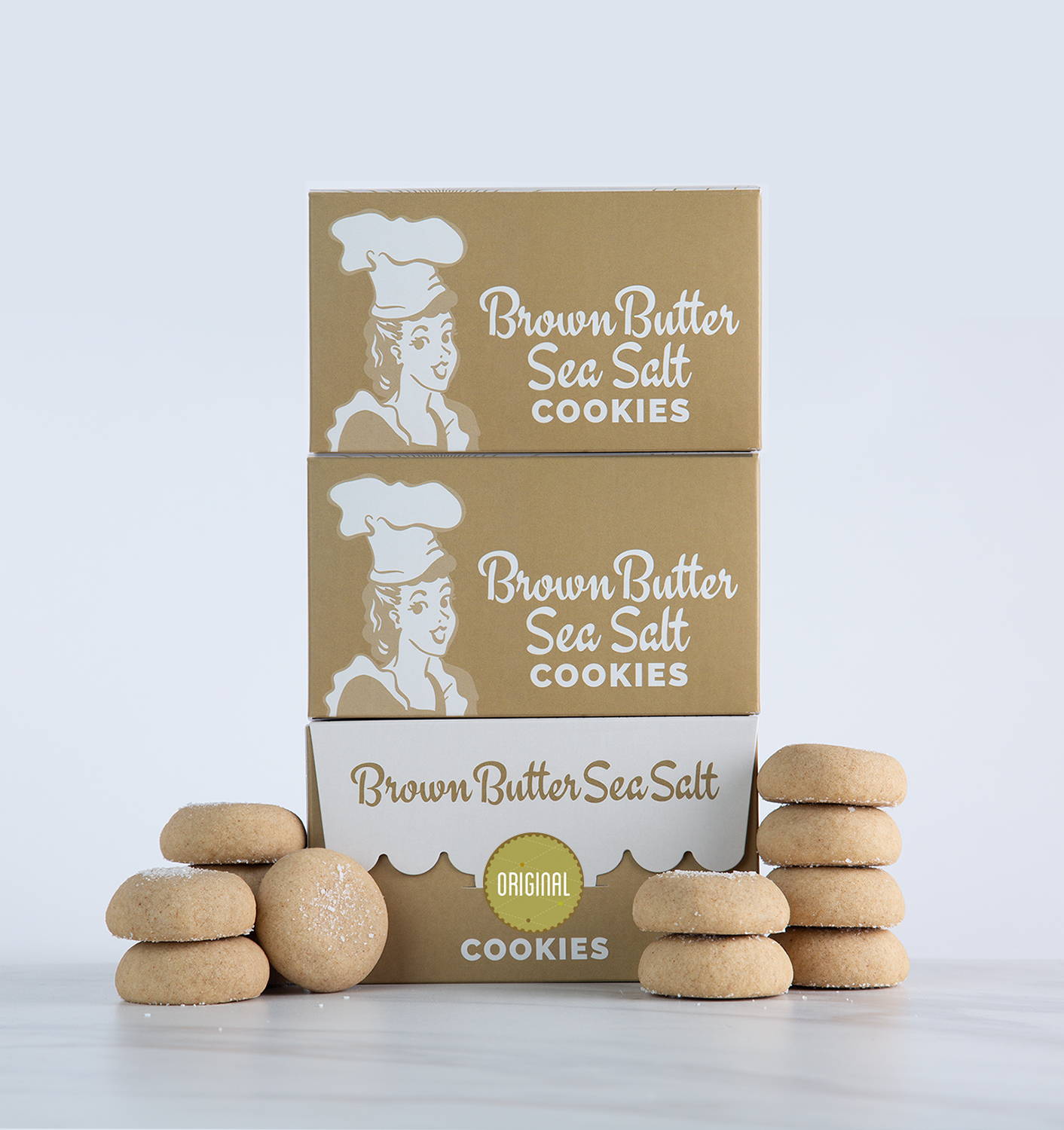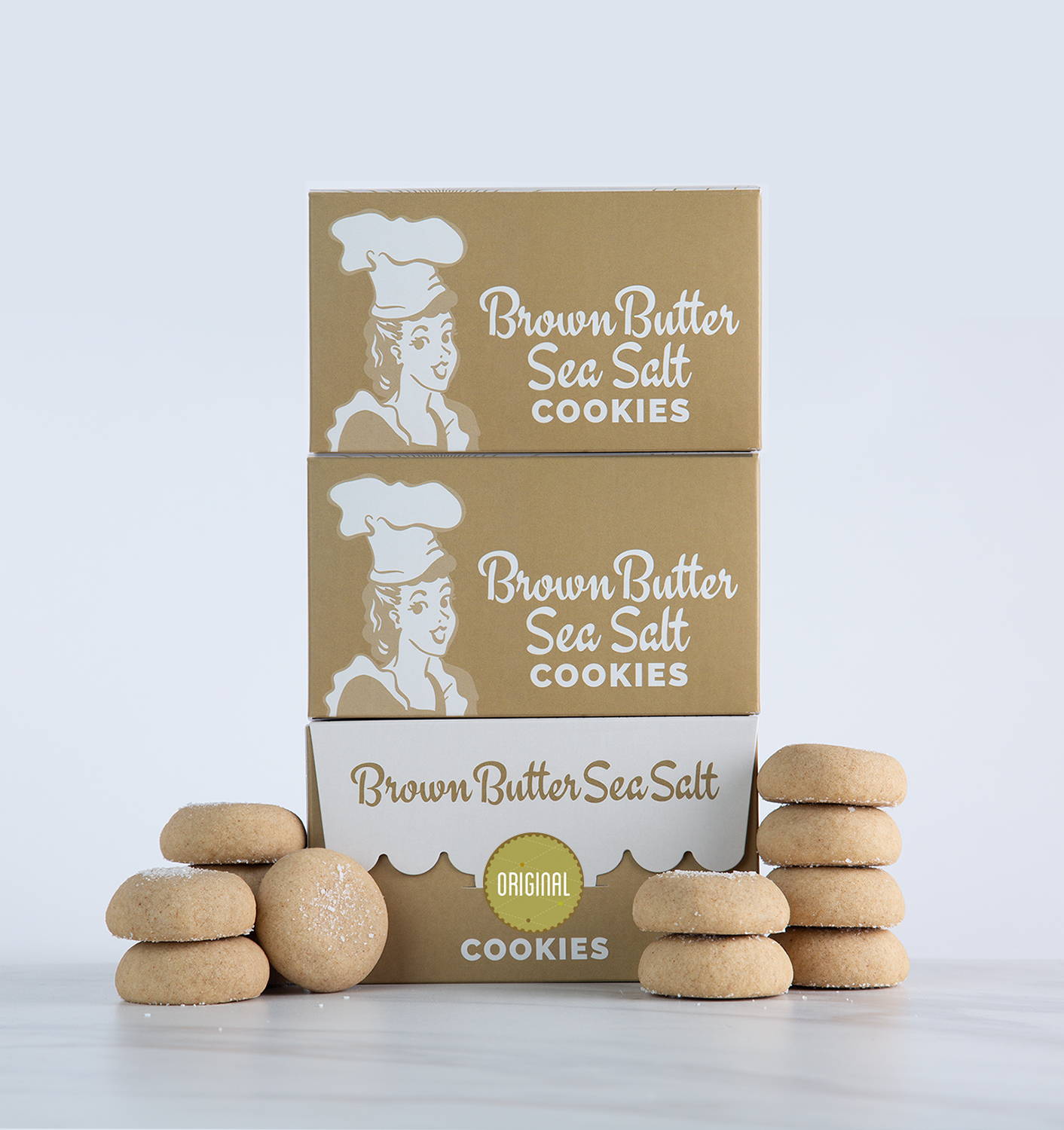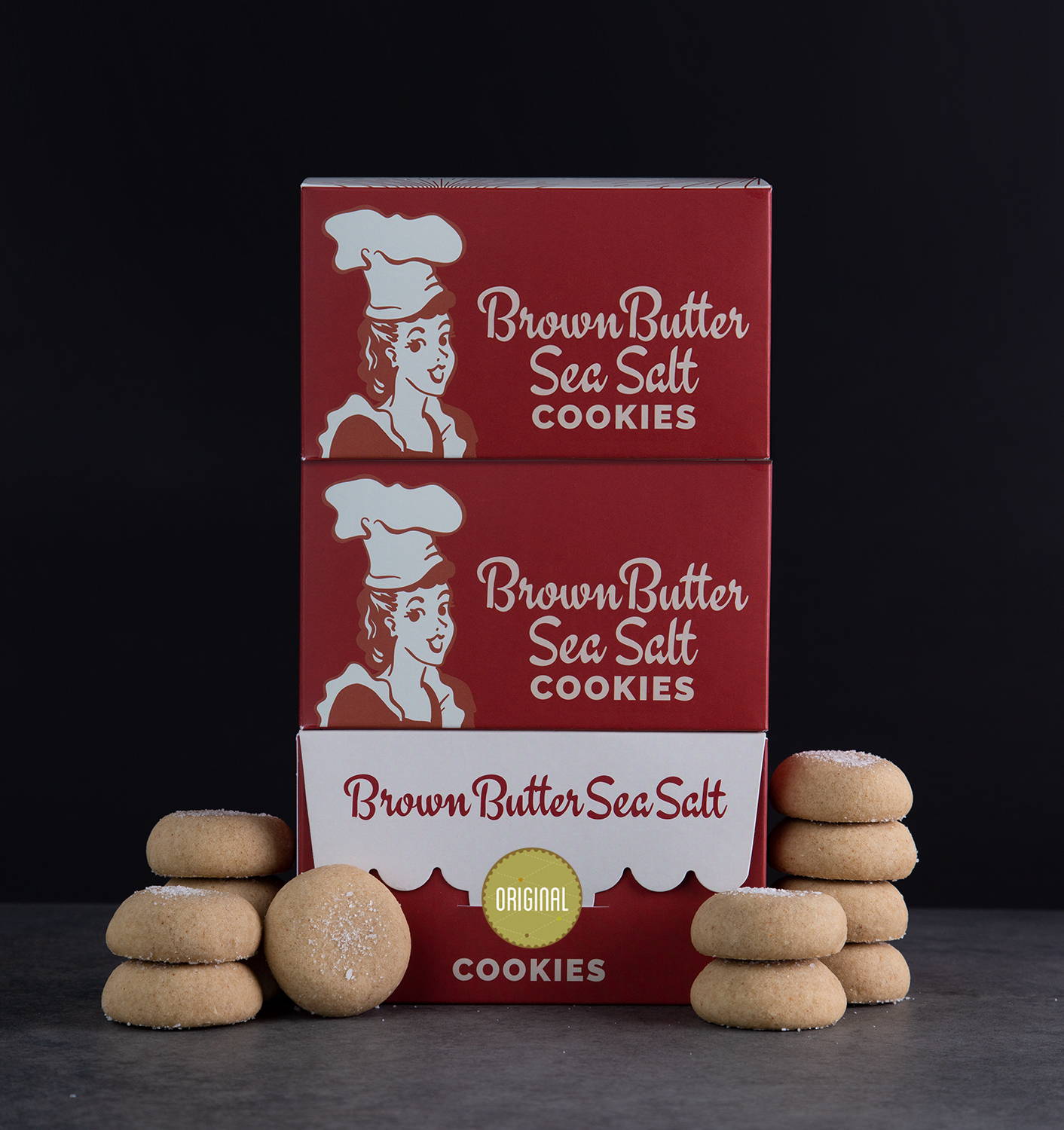 Every three months, members receive three dozen cookies delivered straight to their door. The flavors in each shipment are curated in advance and communicated to members through our quarterly Cookie Club Newsletter beginning on the second shipment.

Members enjoy exclusive early access to new flavors and Limited Editions before they are available to the public, savings, and FREE shipping on each subscription shipment, and access to special discounts throughout the year.

Once purchased, recipients will be charged quarterly for each shipment. It's that simple! Three boxes of cookies; one box to eat, one box to share, and one box to hide for later.

See our FAQs for additional details.

Replenish their cookie jar with our sweet & salty cookies.
Shipments are sent four times each year!
WHEN DO COOKIE CLUB ORDERS SHIP?
Cookie Club orders are shipped four times per year. Shipment months depend on when you join.
All our cookies are made by hand and packaged to deliver! This means that shipping times may vary within the allotted month. Members are notified when their cookies are on the way.
CAN I CHANGE MY SHIPMENT DATE?
Cookie Club ships orders during the allotted shipment month and we cannot anticipate the exact day all orders will be shipped.
Recipients can contact club@brownbuttercookies.com and our customer advocates would be happy to help.
WHAT FLAVORS WILL I BE RECEIVING?
On your first shipment, recipients will receive THREE flavors; one of them will be Original; the other two will be a mystery for the first shipment only!
For all following Cookie Club Shipments, recipients receive an Email on the 1st of the month informing them of each flavor included in their upcoming cookie delivery.
Because we change flavors each quarter, recipients will not be able to customize Cookie Club flavors. Recipients can add flavors to their order (regular shipping rates apply).
Recipients will always receive one dozen Original Brown Butter Sea Salt Cookies. The other flavor(s) will vary per shipment.
CAN I CHANGE THE FLAVORS IN MY SHIPMENT?
Additional orders can be placed separately (standard shipping rates apply). Club members will receive promotions throughout the year and will receive first access to new and Limited Edition flavors.