Brown Butter Sea Salt Cookies
A taste that you'll never forget, our Brown Butter Sea Salt cookies are the perfect combination of salty and sweet making for a deliciously comforting treat!
BUTTER MAKES EVERYTHING BETTER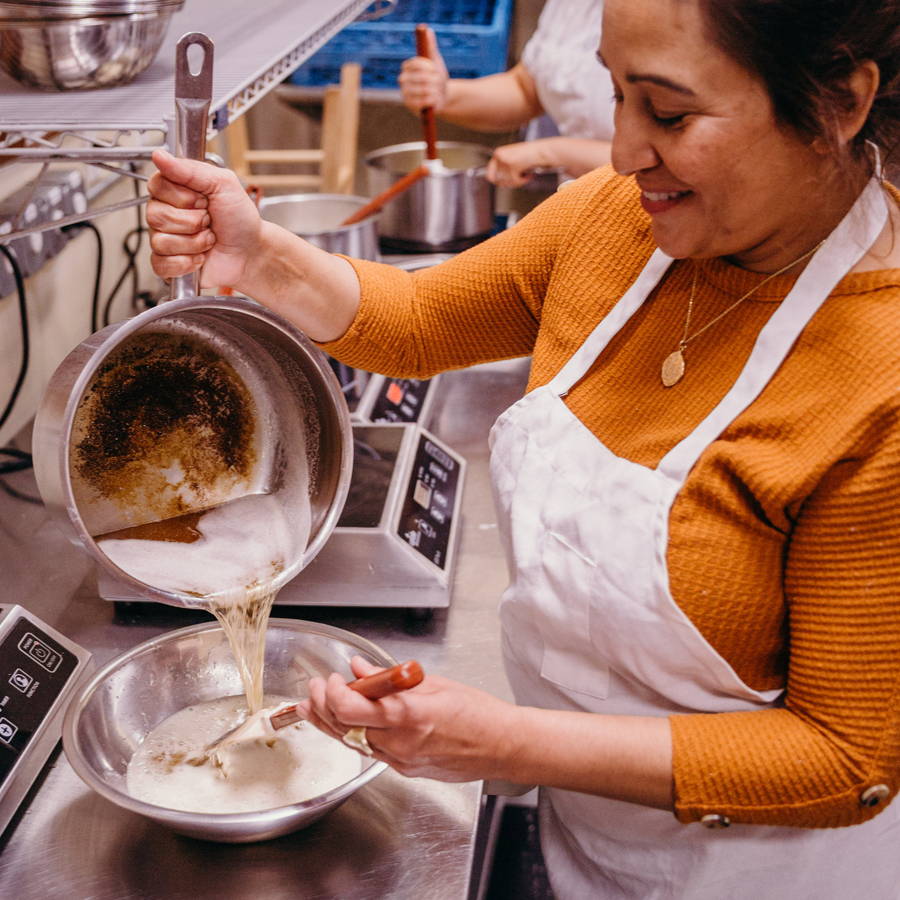 On a stovetop, we melt the butter and gently turn it on itself to bring the quintessential flavor that makes our Brown Butter cookies unique.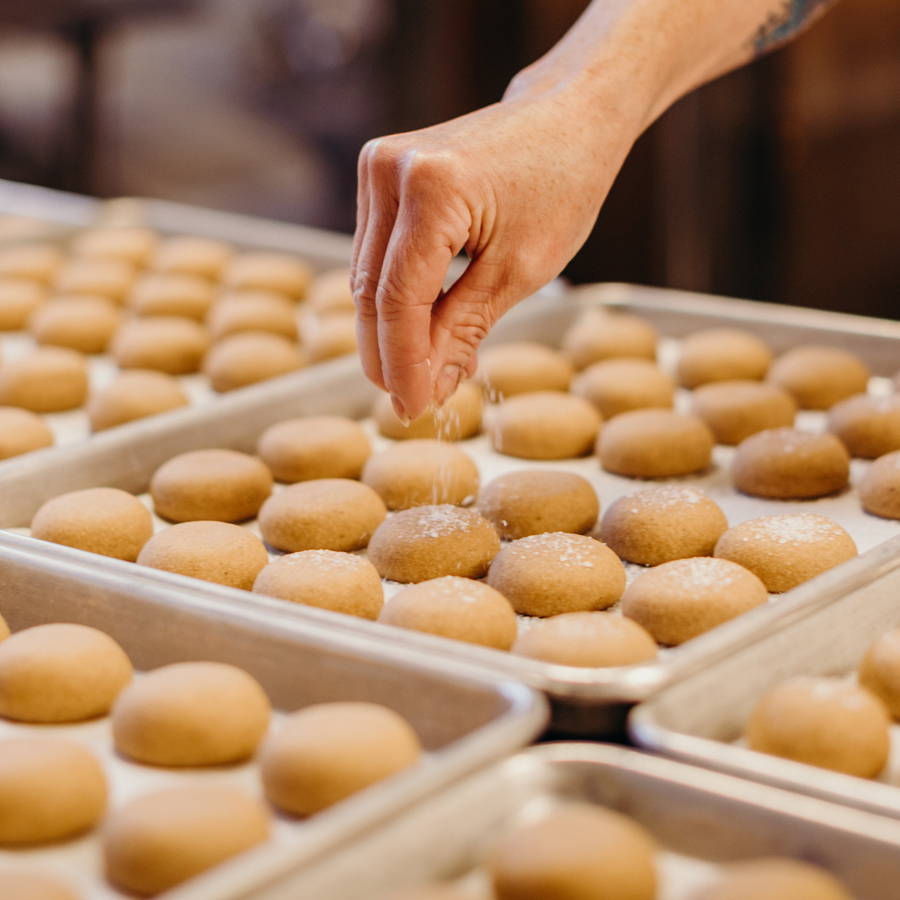 After hand rolling each cookie, they are topped with a sprinkle of sea salt as they emerge from the oven.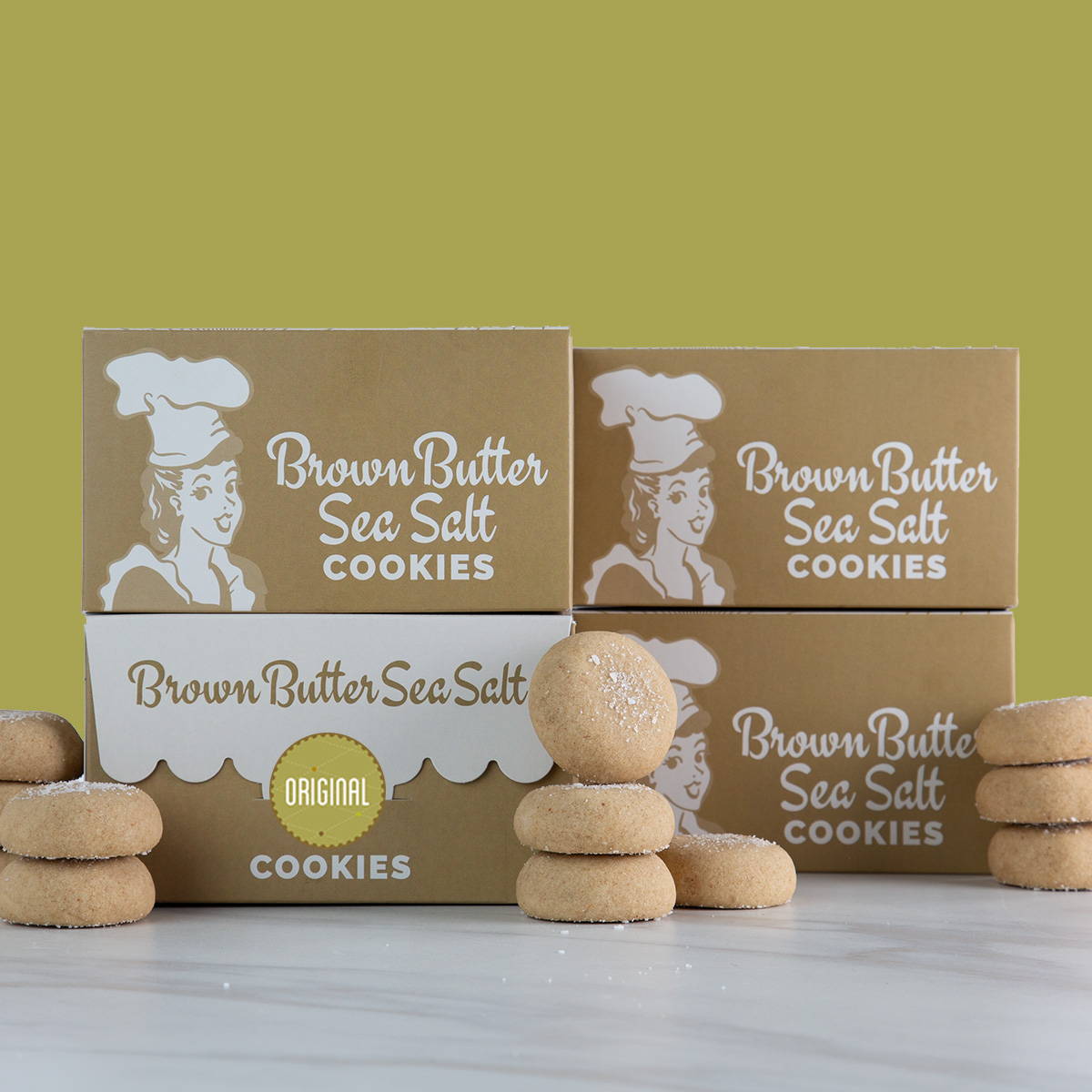 All our cookies are hand packaged and prepared for eating in our shops or shipped to your door.
---
Traci and Christa Hozie were stunned when a small cookie began to dominate their deli business. Amongst a menu of paninis and salads, their "shortbread" cookie, which was offered as a sample to customers, continued to be bought out on a daily basis.
With the help of family and friends, the sisters could hardly keep up as the cookies flew off the shelves. After many late nights preparing cookies for the next day, they decided to "listen to the cookie" and founded the Brown Butter Cookie Company in December 2008.
What began as an inconspicuous sampler cookie would soon become a Central Coast staple requiring the launch of an online shop to sell the sensationally sweet and salty Original Brown Butter Sea Salt cookie nationwide. Since then, the Cookie Company has been featured in the New York Times, Sunset Magazine, The Today Show, Westways, and more!
The passion for these cookies has only continued to grow. In the fall of 2013, the sisters opened their second boutique retail shop on the park in the iconic Acron building, downtown Paso Robles, California. Six years later, in the fall of 2019, they celebrated their 10th year in business with the opening of their third retail location. You'll find the newest shop in charming San Luis Obispo, California, right in the heart of downtown. The Cookie Company continues to make all cookies here on the Central Coast in their new production facility in Atascadero, and in their flagship Cayucos shop.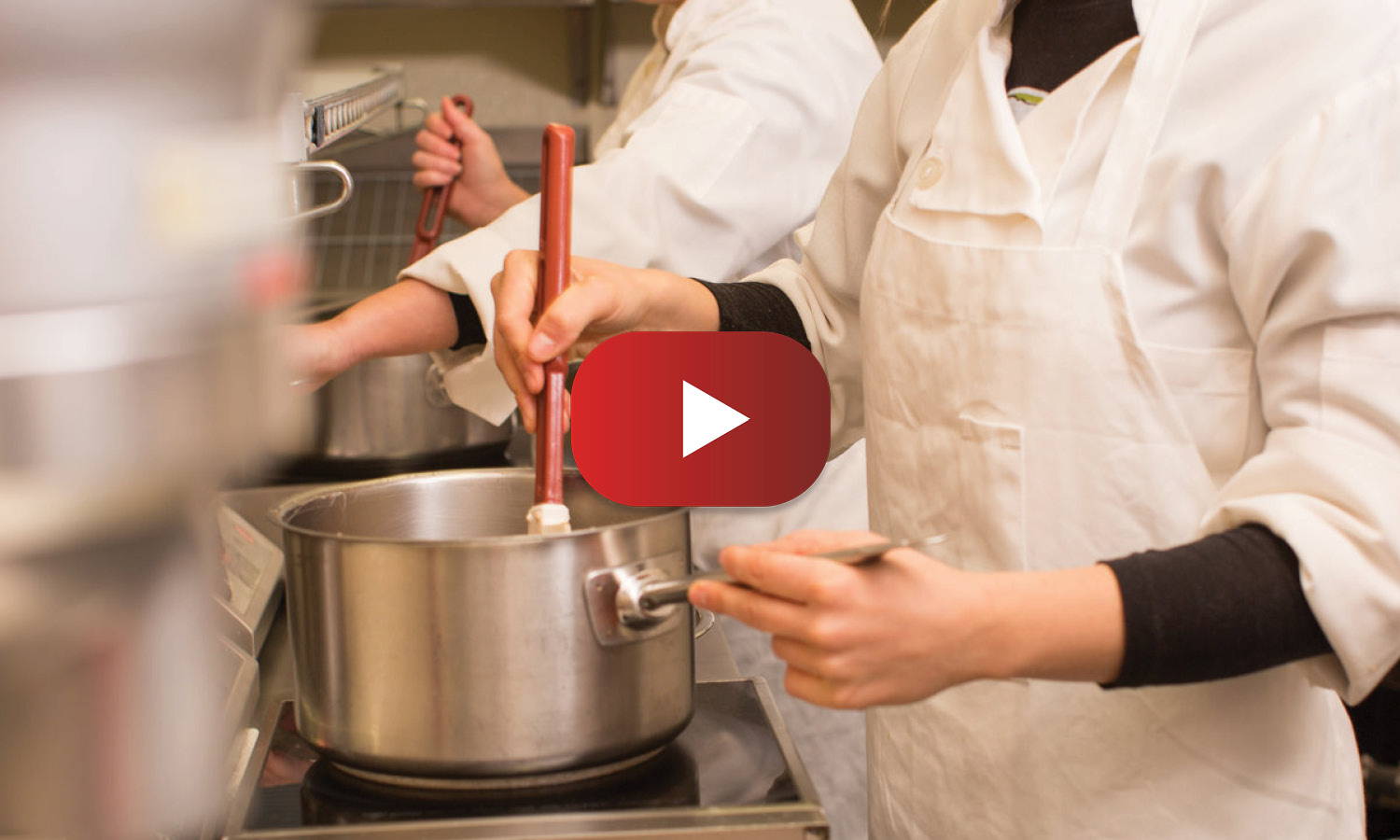 I love the minute I bite into one they just melt in your mouth leaving you wanting more!
- @ksmitty23
That brown butter flavor comes through on every delicious bite!
- @ivyleaguefoodie
It's all about that unique texture! Addicting!
- @oldslobbq
They are the perfect sweet treat to include in welcome boxes or gift baskets! Love!
- @ahlouisstore
Easily the best cookies I've ever had from any bakery!!
- @misserinkim
My coworker brought some into work and they were so amazing I instantly went online to order some!
- @andersox
They are so uniquely delicious, like nothing else! They taste like home, like the Central Coast in a bite of a cookie!
- @brittheunicorn
They fill me with joy!
- @o_omillz
They are different from all other cookies and I want one every time they show up on my Instagram feed!
- @jen_newsom
A perfect bite that you want to both savor and devour.
- @corrinfiltrate