Wednesday, February 01, 2017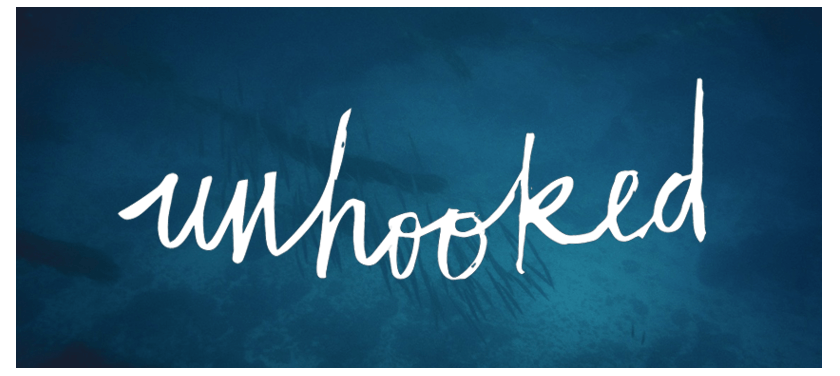 2017 is rolling out before us and in the midst of planning out bottlings and label printings, its also a great time to reflect back through adventures passed. Last year was our biggest year of cider production. It pushed us to really look into the characters and expressions of each apple pressing and figure out how to shape them into bottlings that truly represent the Reef Points spirit. Fortunately, it was also good year for friends, fishing and spearing. The inspiration lead to a limited release bottling of Unhooked.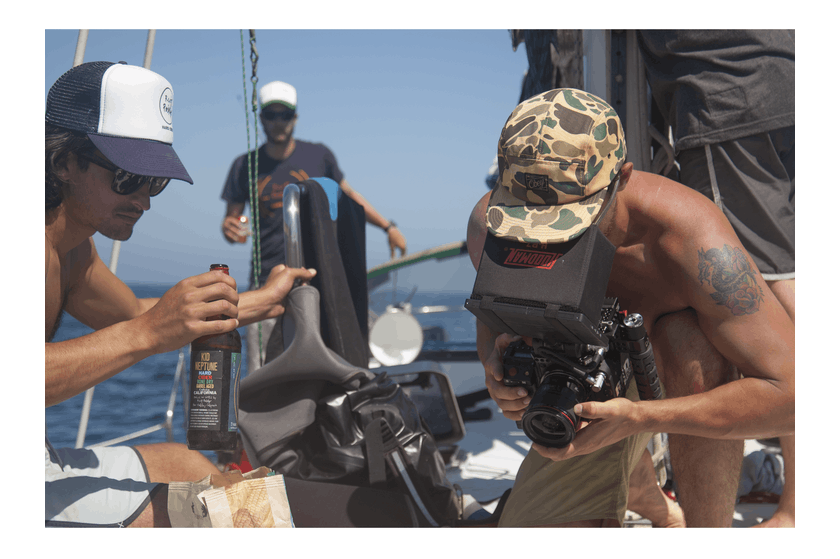 Our friends Drew and Ben at Cana Outdoors were making more central coast spear trips and as we are always frothing for a Channel Islands adventure, we linked up. The boys were already working on videos for Yeti Coolers and had the idea to set sail for the islands and gather footage for a new short film. We were fortunate to have the comforts of a few different local vessels owned by good friends. Over a few trips, we shared some great memories on and in the water. The Channel Islands are an amazing place and the more time we spend out there, the more respect we have for the beauty.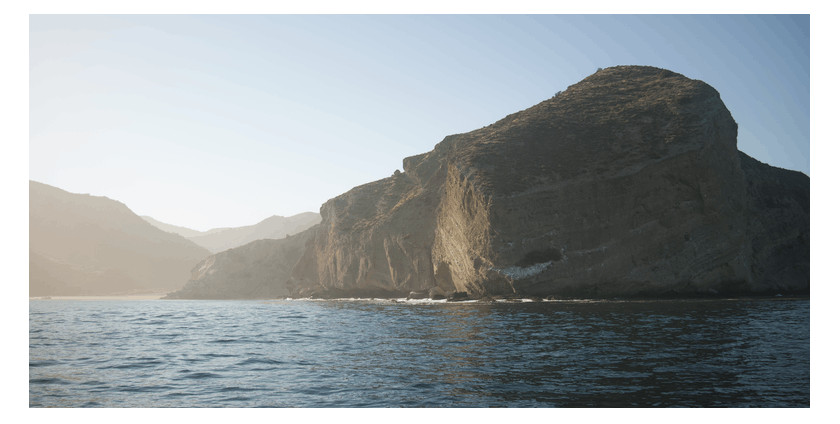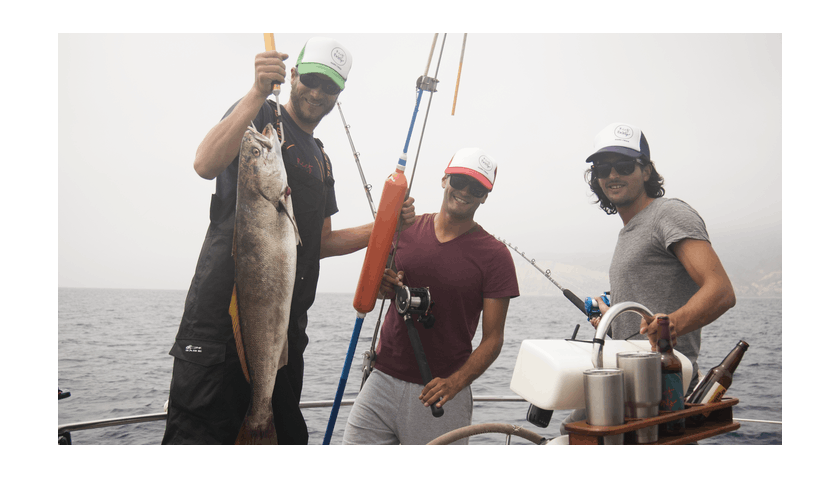 To celebrate the release of the Cana film, we created the Unhooked cider. The apples for this cider came from Gizdich Ranch in Watsonville. The cider was fermented and aged in freshly emptied Cabernet Sauvignon barrels for 6 months. The promote a richer body, we stirred the barrels from time to time. To finish, we bottle-conditioned and the result is a rosey, sparkling cider with subtle berry aromas and a hearty alcohol of 7.9% ABV. The label was a fun one to make. The background is one of Cana's underwater photos from a rainy, late-season dive.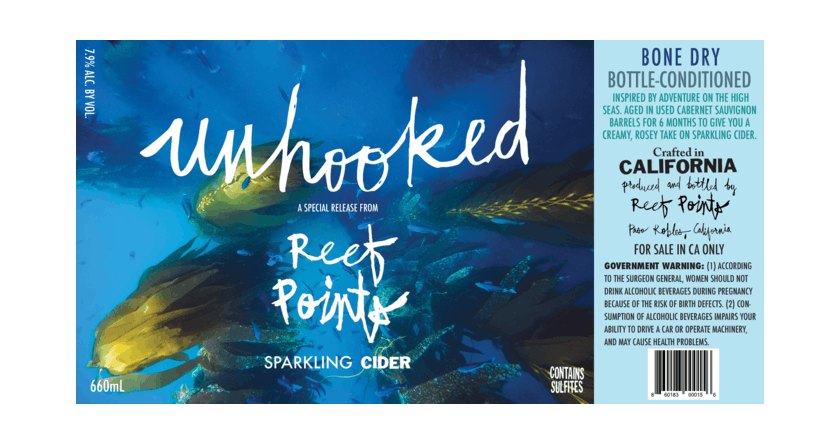 Here's a link to their wonderful page of videos. Please check them all out. They are so sweet! http://www.canaoutdoors.com/movies/2016/10/19/unhooked
And without further adieu,
Cheers!
Pat